"The Roast-Den produce Hand Roasted Speciality Grade Coffee. Our coffees are exclusively selected from the highest quality coffee growers, working in a fair, ethical and sustainable manner. Our commitment to excellence allows us to produce some of the worlds finest coffees in small unique batches. We are dedicated to the ongoing education on fine coffees and provide a range of education courses to help all levels of coffee drinker become more knowledgeable about one of the worlds most favoured beverages. To savour a Roast-Den Coffee is a unique and exclusive experience."

COVID-19 UPDATE
"Due to the COVID-19 Pandemic, we have been unable to travel and check production qualities this year. We have therefore decided to limit our coffee selection to known Farmers and Fincas that consistently produce rare and exciting coffees. We have tried to maintain a good global selection to meet most tastes."
SCROLL DOWN FOR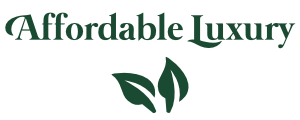 Our Hand Roasted, Speciality Grade, Coffee
Only Available Online...
Click an Image below for more details.



Tanzania - Ndugu Hills
"insane quality African speciality"

Colombia - Huila Timana
"crazy good Colombian offering"
*

Sumatra - Aceh Mandheling
exceptional coffee, a joy

Honduras - Santa Elena
"best Honduran coffee I ever tasted"

Jamaica - Amber Estate Farms
the gold standard of coffee, expensive but worth it

Java - Bayukidul Estate
bold and beautiful cup of Java