Last Posting for Christmas... Monday 19 December 2022!


&quotThe Roast-Den produce award winning Hand Roasted Specialty Grade Coffee. Our coffees are exclusively selected from the highest quality coffee growers, working in a fair, ethical and sustainable manner. Voted Best Specialty Coffe Roasters in the UK multiple times, our commitment to excellence allows us to produce some of the worlds finest coffees in small unique batches. We are a very small producer, limited by quality. To savour a Roast-Den Coffee is both a unique, and exclusive, experience.&quot



SCROLL DOWN FOR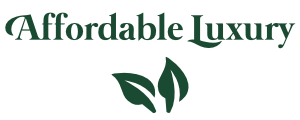 Our Award Winning, Hand Roasted, Specialty Grade, Coffee
Available Online Direct from the Roastery
(with big savings on RRP) ...
Click an Image below for more details.



Caffe Milano
&quotClassic Deluxe Italian Espresso&quot

El Diablo
&quotBring out the Devil in you!&quot

Caffe Europa
&quotSophisticated Vienna Styled Coffee&quot

Brazil - Puerto Santos
the 'classic' smooth coffee

Colombia - Huila Timana
&quotcrazy good Colombian offering&quot

Honduras - Santa Elena
&quotbest Honduran coffee I ever tasted&quot

Jamaica - Amber Estate Farms
the gold standard of coffee, expensive but worth it

Tanzania - Ndugu Hills
&quotinsane quality African speciality&quot

Java - Bayukidul Estate
bold and beautiful cup of Java

Sumatra - Aceh Mandheling
exceptional coffee, a joy