"The Roast-Den produce Hand Roasted Speciality Grade Coffee. Our coffees are exclusively selected from the highest quality coffee growers, working in a fair, ethical and sustainable manner. Our commitment to excellence allows us to produce some of the worlds finest coffees in small unique batches. We are dedicated to the ongoing education on fine coffees and provide a range of education courses to help all levels of coffee drinker become more knowledgeable about one of the worlds most favoured beverages. To savour a Roast-Den Coffee is a unique and exclusive experience."

SCROLL DOWN FOR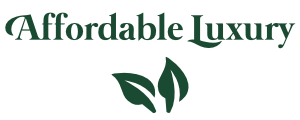 One Click, Limited Time, Special Offer....
Buy a 200g Pack (Whole Bean, Medium Roast) Guatemala, Finca Rabanales Typica #8 for just £9.00.
(price includes postage)
That's a saving of 35% against the RRP of £13.90
(Not applicable in conjunction with any other offer.)

"A truly remarkable coffee, the heritage of the plants of the Typica #8 can be traced back to the original coffee plants brought to the Americas by Captain Gabriel de Cliex in 1720. From the Caribbean the plant seedlings went to South America then into Central America (Costa Rica) where Don Gregorio Zamora sourced and then planted them in Finca Rabanales in 1884. I found the Typica #8 to be more fruity than citric: bananas; pears; and crab apple; with just a hint of citric orange. The vanilla spice is likely from the Inga shade trees and the slight almond tones could be from the nearby Gravileas, there was also hazelnut, burnt caramel (creme brûlée) and lush belgian chocolate. Overall an excellent complex, subtle coffee."




Our Hand Roasted, Speciality Grade, Coffee
Only Available Online...
Click an Image below for more details.



Brazil - Puerto Santos
the 'classic' smooth coffee

Colombia - Huila Timana
"crazy good Colombian offering"
*

Ethiopia - Sidamo
the mother of all coffees

Honduras - Santa Elena
"best Honduran coffee I ever tasted"

Jamaica - Amber Estate Farms
the gold standard of coffee, expensive but worth it

Java - Bayukidul Estate
bold and beautiful cup of Java

Java - 'Old Brown'
traditional aged Java

Sumatra - Aceh Mandheling
exceptional coffee, a joy

Tanzania - Ndugu Hills
"insane quality African speciality"